Acupuncture Treatment for Facial Rejuvenation in Frisco TX: How Does It Work?
Acupuncture is a safe and natural method that is a key aspect of traditional ancient remedies; the treatment uses needles to stimulate balance and the flow of qi to the body.
Facial acupuncture, also called "cosmetic acupuncture" or "acupuncture facelift" at Yin's Clinic are more cosmetic-focused as facial acupuncture stimulates collagen production, improves skin tone, helps heal acne & acne scars, reduces the appearance of fine lines, and more – without the harsh chemicals of most cosmetic procedures.
It is an ideal alternative for those who desire natural looking results without the side effects of surgery.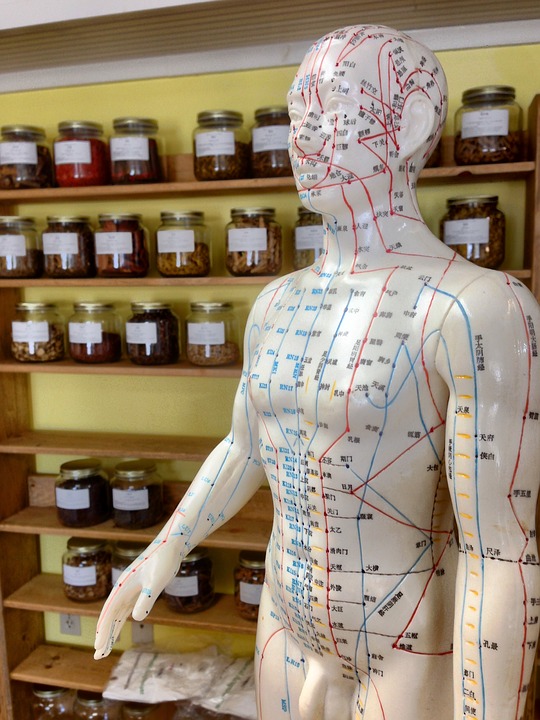 What is Acupuncture?
You may have heard of acupuncture a lot of times, but how exactly does it work? A complementary medical practice, acupuncture aims to stimulate specific body points to alleviate pain and treat different health conditions. This is done using a needle that penetrates the skin.
Treating various conditions through acupuncture originates from the belief in Chinese medicine that the disruptions of qi or energy flow cause diseases. Stimulating acupuncture points releases the qi; hence the treatment of certain illnesses.
Over the years, acupuncture has become one of the popular options to treat depression, anxiety, fertility problems, digestive disorders, allergies, pain, and many more conditions.
Acupuncture for Facial Rejuvenation
Anti-aging is not just about fighting fine lines and wrinkles; sagging in areas like the cheeks and puffiness of the eyes can lead to a less youthful look. Most people think of treatments such as botox to target signs of aging, but instead of freezing an area, your acupuncturist works on getting it to function again.
The treatment involves a combination of acupuncture (face, scalp and body), facial Gua Sha, and a complete herbal facial regimen, exclusively using our herbal products. Using formulas based on thousands of years of Traditional Chinese Medicine combined with modern technical research, our products are unparalleled in their skin rejuvenation and anti-aging properties. Our herbal formula uses 100% natural ingredients that are not tested on animals, have no harmful ingredients, no artificial fragrances or dyes, and are paraben-free.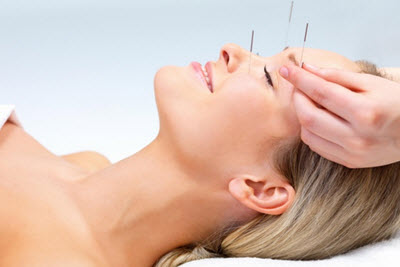 As acupuncture needles are inserted into the skin, your body senses these wounds, also called "positive micro-traumas", and goes into repair mode. This is the same idea micro-needling uses to get bright, anti-aging results – except that acupuncture targets specific points with less needles.
Please note that facial acupuncture takes regular sessions to see results and you might not see as strong of an effect as cosmetic procedures.
Moments in our lives that make us stressed, worried or angry slowly accumulate and start to affect you physically. In terms of your face, lines appear, skin sags and isn't as tight as it used to be. Along with boosting collagen, facial acupuncture also boosts elastin to firm and tone the face while it's reducing wrinkles. According to one study, facial cosmetic acupuncture resulted in boosted elasticity among the 27 participants who received 5 treatments.
The Acupuncture Face Map – What It Reveals About You
In Traditional Chinese Medicine (TCM), the face is a canvas of what is happening inside the body. Skin topography is mapped to indicate where internal channels, also known as meridians, ascend to different structures of the face, showing an imbalance of energy or Qi.
For example, dark circles under the eyes can hint at a fluid metabolism weakness. Forehead lines can tell us about overthinking and worry. A furrowed brow impression, or the "angry 11s," can indicate stress, an acne breakout can illustrate heat toxicity in a channel. Even the color of one's overall complexion can tell us about mood or body problems before they flare up. In Traditional Chinese Medicine, when the internal organs are nourished, the skin is glowing.
The International Journal of Clinical Acupuncture reported in a recent study of 300 people, 270 perceived a marked decrease of facial wrinkles after just one treatment. Their skin felt firmer to the touch and elasticity was improved.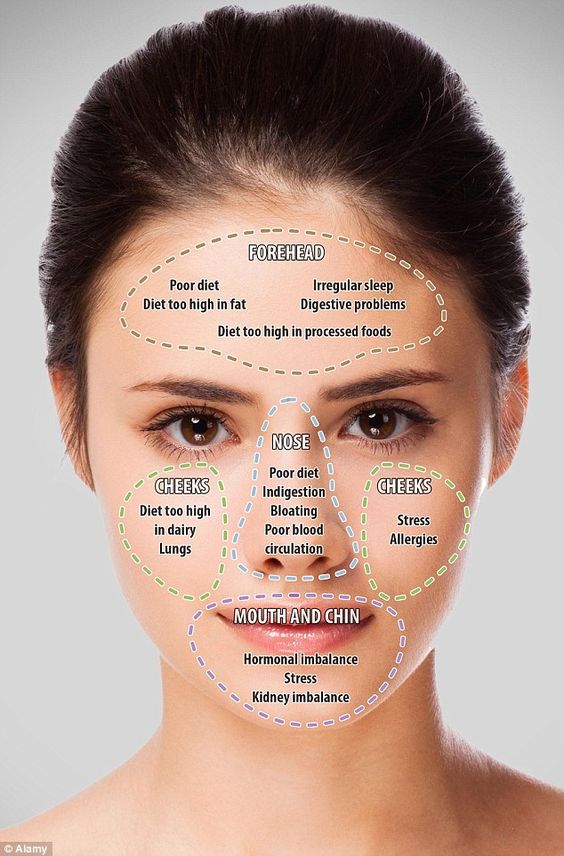 How Does It Work?
Hair-thin needles are gently inserted into specific points on the face to facilitate the movement of blood and stimulate the production of collagen. This in turn nourishes, re-hydrates, tones and reduces the appearance of facial wrinkles. Additionally, specialized frequency-specific electrically stimulated needles improve skin elasticity as well as the tone of the facial muscles. Your skin will also have a more youthful glow.
Natural Chinese herbal creams are applied in a soothing herbal facial mask. In advanced facial acupuncture, synergistic points are used on the arms, legs and body to further strengthen the body's energy, thereby enhancing beauty from the inside out. With this complete holistic treatment, we can achieve a balance between improving exterior facial beauty and strengthening the internal energies that influence beauty.
Treatments improve muscle tone and dermal contraction, increase collagen production, tightens pores, and increases local circulation of blood and lymph around the face. It can be used to reduce a double chin and sagging jowls help to decrease inflammation, puffy or droopy eyelids.
This multi-phasic system works with your body to stimulate circulation to the tissue and create a replenished appearance. This system tightens underlying musculature to create lifting and firming of the skin and addresses fine lines by promoting collagen production and supports the mind-body system by treating the deeper imbalances of the body in a relaxing environment to enhance stress reduction, harmony and create a sense of well-being.
What Are the Benefits?
Reduce and/or eliminate fine lines

Diminish appearance of larger wrinkles

Reduce appearance of under eye bags and double chin

Lift drooping eyelids and sagging tendencies

Improve facial tonicity

Tighten pores and brighten eyes

Improve facial color

Increase collagen production
Is It Safe?
Facial acupuncture is a non-invasive technique that uses pre-packaged disposable sterilized needles to eliminate the spread of disease and infection. It is a modality that has a high benefit to risk ratio relative to high risk invasive therapies utilized today to enhance appearance. Procedures are performed by a licensed acupuncturist to maximize clean needle technique and ensure safe and professional practices.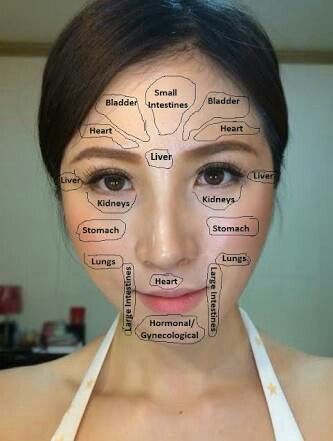 Environmental factors, pollution and stress in the body dull the complexion over time. Facial acupuncture is an ultimate multi-tasker, as its needles stimulate circulation and self-repairing of the skin. Increased circulation nourishes the skin and promotes detoxification and elimination of cellular waste to leave you with a clearer, more toned complexion.
Smoking, poor hydration, stress and most importantly, prolonged sun exposure are all collagen killers. As collagen starts to disappear with age, our skin becomes thinner and sun spots or other discoloration from sun damage often becomes more visible. As needles are seen as foreign to the body, it quickly goes to work to heal the skin, leading to collagen production and increased circulation to fill and fade sun damage marks.
Regular acupuncture on the body is used to promote general health and reduce stress, which is a huge factor of your body feeling well-rested and balanced. When your body is balanced, your skin is delivered the perfect amount of nutrients and oxygen, nourishing skin from the inside out. Acupuncture needle points also stimulate your lymphatic and circulatory system, which helps detox, even out your complexion and promote your skin's glow.
Redness can be correlated with internal imbalances, such as digestive or hormonal issues in Traditional Medicine. Facial acupuncture activates muscles in the face to lift, improve tone and increase blood circulation, which reduces redness by stimulating points on your face. It can also treat these issues from the inside out by targeting points in the stomach and other symptom related points.
Additionally, acupuncture and Traditional Medicine focus on much more than symptom management. Your complexion improves by strengthening your entire body, so you not only look better, but feel better. Regular treatments coupled with herbal remedies aim to rebuild your body and restore some of the vital substances lost during the aging process.
Yin's Clinic is one of the biggest acupuncture clinics in the Dallas area, as well as one of the best.
As one of the best acupuncturists and oriental medicine doctors in the Dallas Area, Dr. Yin brings to her patients a wealth of knowledge obtained from her training in China followed by more than 30 years of practice in acupuncture and herbal medicine.
At Yin's Clinic, patients are given ample time to explain their symptoms and complaints, and are offered the best service and treatment.
Hours
MON - FRI: 9am to 6pm
SAT: 9am to 1pm
Office
5899 Preston Rd Building 8, Suite 801, Frisco, TX 75034