What is Chinese Herbal Medicine?
Chinese herbal medicine is the oldest and most comprehensive form of herbal medicine in the world. It derived from plant, animal, and mineral sources. The use of these substances can be traced back to 1,000 BC. Over the past 5000 years, along with acupuncture, it is a main component of traditional Chinese medicine. It has been used to cure diseases and alleviate discomfort due to many disorders. Traditional Chinese medicine looks at a person's whole body for the treatment of the problem and treats not only the symptoms but also the cause.
Chinese herbal medicine is most commonly used with acupuncture to accelerate and maintain the therapeutic effects of the treatment. Furthermore, Chinese herbal medicine may be used to treat conditions that are not as effectively treated by acupuncture. The herbs are in the form of decoctions (a form of herbal teas), granule powers, tablets, capsules, lotions, or creams.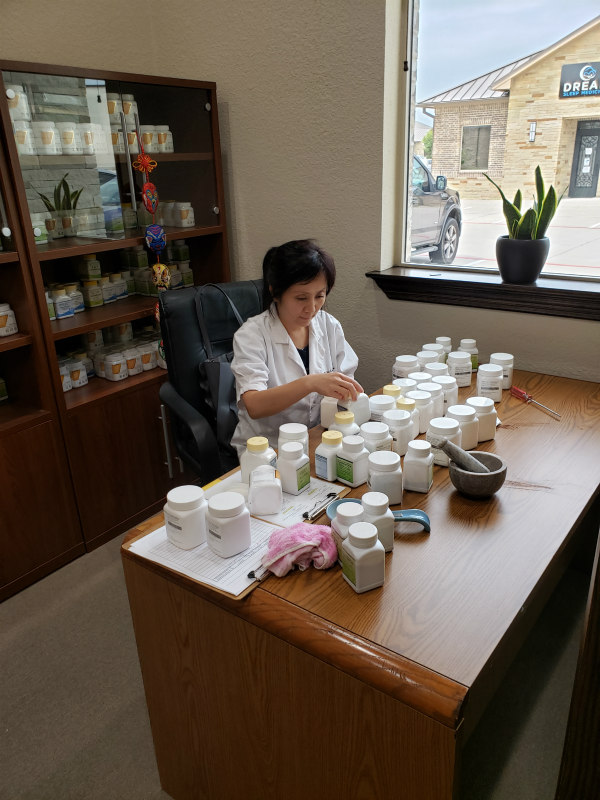 What is the difference between Chinese and Western herbs?
A Chinese herbal formula has as many as 10-25 different herbs to treat disorders of a patient, while Western herbal medicine tends to use one or two herbs to treat just one specific symptom. The Chinese herbs are selected to work synergistically to treat the whole person. The herbs can be used to enhance the strengths and reduce the side effects of each other. The combination of substances in a formula creates a new therapeutic agent that can treat much more effectively and completely for a specific person's conditions.
Are Chinese herbs safe?
One of the most appealing aspects of Chinese herbal medicine is the low risk of side effects. Chinese herbal medicine uses all the constituents of the plant, including the cellulose. The herb is completely balanced, and therefore has minimal side effects.
The Chinese herbs that we use at Dr. Yin's Acupuncture Clinic in Frisco are of the highest potency, quality, and safety. We only use herbs from manufacturers that are certified as having Good Manufacturing Practice (GMP) standard. GMP is a strict international standard that is considered stricter that the currently regulations for processing of herbal formulas used in the USA. We do not use endangered species (plant or animal) and promote wildlife conservation through the use of surrogate natural substances.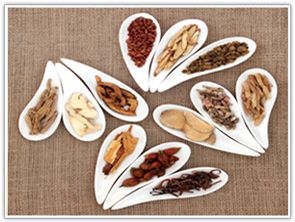 Hours
MON - FRI: 9am to 6pm
SAT: 9am to 1pm
Office
5899 Preston Rd Building 8, Suite 801, Frisco, TX 75034